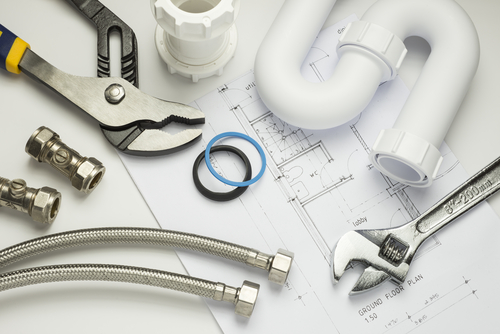 Schlievert Plumbing, Inc. offers all of the necessary plumbing services in Urbandale, Des Moines, Polk County, or Dallas County, IA you may need. We are proud to provide comprehensive plumbing solutions for homes and businesses. Whether you're hoping to outfit a new building with the necessary gear or are in need of an expedient repair, you can count on us.
As the premier plumbing company in Urbandale, IA, we take a tremendous amount of pride in our ability to deliver prompt and high-quality plumbing services. Our Master and Journeyman plumbers will work to ensure that your home's plumbing is operating safely and smoothly throughout the year.
Types of Plumbing
We offer one of the most comprehensive ranges of plumbing services in the region. Here are just some of the plumbing services provided by our team:
Water heater replacement
We can help you keep the water in your home comfortable! Our company is capable of replacing water heaters. Regardless of the set-up of your home or commercial space, you can rely on us for a successful change-out.
Waterline repair
If any of the water lines in your home have suffered damage, reach out to our friendly associates immediately. We can fix and repair even the most extensively damaged water lines.
Leak repair
We are also capable of pinpointing and repairing leaky sinks, toilets and faucets. Don't let your home's precious water go to waste—reach out to a qualified plumbing expert as soon as possible to avoid unnecessary water expenses.
We also offer a wide and comprehensive range of general plumbing services for both residential and commercial clients. Regardless of the plumbing issues facing your home or business, you can count on Schlievert Plumbing, Inc. to help!

Emergency Services
Some plumbing problems can't wait. When you've got a burst pipe or any other type of situation that requires immediate repair, give us a call. We offer prompt and thorough emergency services, giving you the peace of mind that comes with fast-acting solutions.
Schedule Plumbing Services
To begin repairing the plumbing or kitchen or bathroom remodeling in your home or light commercial building, contact our prompt and professional team today at 515-279-1513. Our friendly associates will schedule a service call at your convenience.