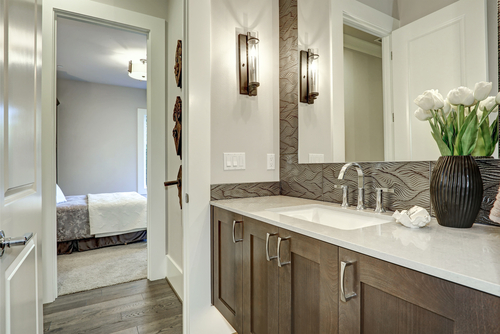 Schlievert Plumbing, Inc. offers bathroom renovations for both commercial and residential clients. Our fully licensed, bonded and insured workers will help you maximize your bathroom space, and create a welcoming and clean environment for both homes and businesses.
If you are looking for a plumbing contractor to handle your bathroom remodel in Urbandale, Des Moines, Polk County, or Dallas County, IA, look no further than our team. We can assist you with both sourcing and installing some of the most high-quality fixtures commercially available. Our team is proud of its ability to deliver personable and inviting bathroom upgrades.
Bathroom Remodeling Services
Schlievert Plumbing, Inc. provides all of the services necessary to make your bathroom look new and desirable. Here are just some of the ways that we can assist you in redesigning your home's most intimate space:
Tub and shower replacement
We can remove your home's existing bathtub or shower, and replace it with something suits your needs and lifestyle.
Fixtures
Our team is proud to offer high-quality installation services of some of the most well-designed bathroom fixtures on the market.
Plumbing work
We can handle nearly any plumbing challenges that may be associated with your bathroom's remodeling process. You can count on us for a job well-done.
Lavatory replacement
For our light commercial clients, we assist with lavatory replacement procedures.
As the premier source of bathroom renovations in Urbandale, IA, we are proud to utilize some of the most desirable brands for bathroom fixtures. We provide and install fixtures from the most well-designed and reliable fixture companies, including Kohler, Delta, Moen, Hansgrohe and Grohe.
Get Your Bathroom Remodeled Today
If you're ready to take the bathroom in your home or business to the next level, contact one of our Master or Journeyman plumbers today. Contact us at 515-279-1513 to learn how we can help you with plumbing services or maximize the function and appeal of your bathroom or kitchen space.